NJ Powell Roofing in Taunton
19 Salisbury Street, Taunton, Somerset TA2 6NA
Specialists in all aspects of roofing and roof repairs in
Taunton and throughout Somerset.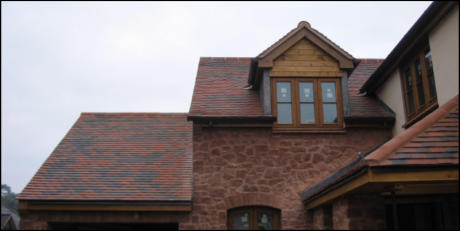 Specialists in all aspects of roofing and roof
repairs in Taunton and throughout
Somerset:


Perfect leak-free flat roofing in a variety of different
options depending on what you need from the roof -
anything from straightforward long life
weatherproofing for extensions and garages to walk-
on tolerant robustness for balconies or even planted
with a lawn or vegetation for green appeal.
EPDM roofing membrane for outstanding results and
proven track record of durability and overall
maintenance free performance.
Environmentally friendly green roofs constructed for
minimum maintenance green vegetation or for
anything up to substantial plants and shrubs, trees or
even ponds.
We are experts in the repair of all types of roofing
including pitched roofs, slates and tiles, flat roofs,
fascias & soffits and gutters. Repairs to a roof are
something that requires prompt attention in order to
avoid resultant damage to your property and to save
you the associated avoidable costs. Our expert
roofers will take quick and efficient remedial action
and we take great pride in the results we achieve and
in the quality of our workmanship.
We will expertly install long life, low maintenance PVCu
replacements that not only look good, but also won't
be damaged by the weather, sunlight, pollution or
insects and which will be covered by our full 10-year
guarantee.
We can install complete guaranteed gutter/downpipe
systems or replace or repair sections as appropriate.
Our expert installers of new PVCu gutters & downpipes
will always do things properly - removing all the old
materials and making sure there are no weak areas or
other underlying problems before fixing your new
products.