NJ Powell Roofing in Taunton
19 Salisbury Street, Taunton, Somerset TA2 6NA

Storm damage is something that can occur at any time
of the year and is often a nightmare for building
contractors! Building Contractors are generally not
specialists in roofing and so they simply do not have
the know how or the skill to take on roof repair work.
Low cost, effective, professional roof repairs
Taunton and Somerset

At N J Powell Roofing, we are experts in the repair of all
roof types including pitched roofs, slates and tiles, flat
roofs, fascias & soffits and gutters.
Roof Repairs
We also always use and advise the use of quality
roofing materials.
At N J Powell, we have both the knowledge and
the skill in abundance plus a pride in our workmanship
for all types of roof repair.

We take great pride in the results we achieve and
in the quality of our workmanship.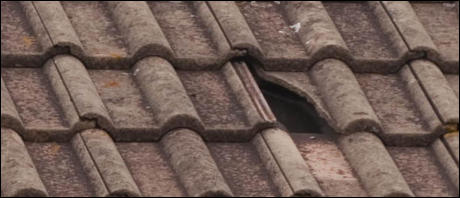 Repairs to a roof are rarely something that can be
left unattended. Quick and efficient remedial
action will avoid resultant damage to your
property and save you avoidable costs.
The life span of a roof should be anything from 20
years to 50 or even 100 years depending on the type
of construction and the quality. However, if you notice
damp marks or ceiling stains then it may indicate a
roofing problem that needs a repair.